Our SpringBrook Community of Onalaska
Nestled on the edge of a protected wetland, SpringBrook is surrounded by natural beauty and wildlife. Our community includes a combination of studio, one and two bedroom apartments totaling 100 in all. We are committed to providing all the comforts of home in a caring community setting. SpringBrook residents start with the essentials of home: privacy freedom and comfort. While you reside in one of our private apartments you may come and go as you choose. Services are available that allow you to maintain independence in a safe and dignified manner. When you become a part of our community, you will experience a warm, compassionate and intimate atmosphere where care, freedom and peace of mind go hand in hand.
The Meadows of SpringBrook – Advanced Age & Memory Care
The Meadows of SpringBrook CBRF continues the tradition of compassionate care, provided within a cozy neighborhood. Your individualized service care plan is customized to meet your every need, even as those needs change. We provide opportunities to maintain your independence while enjoying everyday life and offer a variety of daily interesting life enrichment activities. Our staff is trained to offer more guidance throughout the day if needed. Weekly wellness monitoring of vital signs encourages the maintenance of your health. Once again, our focus is on peace of mind, not simply for our residents, but for friends and family as well.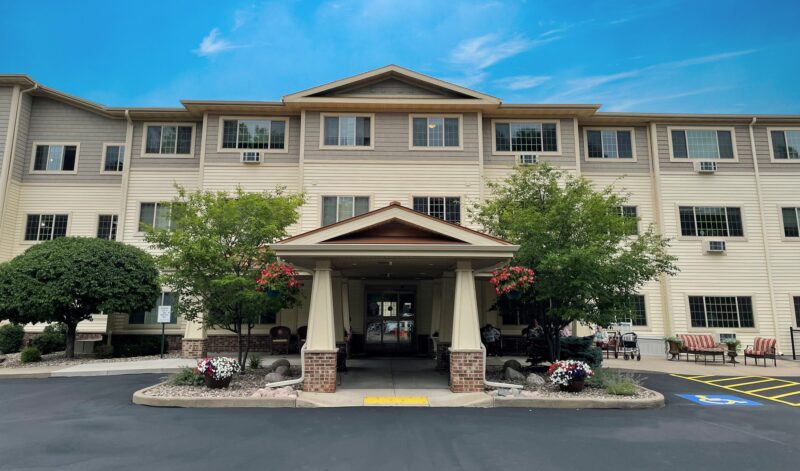 * This application is not a guarantee of placement.  Please contact Stephanie for further information.  Thank you!
Nursing Services/Medical Management
At SpringBrook we believe in charging our residents only for what they need and use. We offer the following "services for purchase" in addition to what is included in our basic apartment rate:
Personal laundry performed by staff
Diabetic Care (assistance with blood sugars & insulin)

Additional Security Checks

Tray Service (Sick/Doctor Ordered)

Additional Meals (Family & friends)