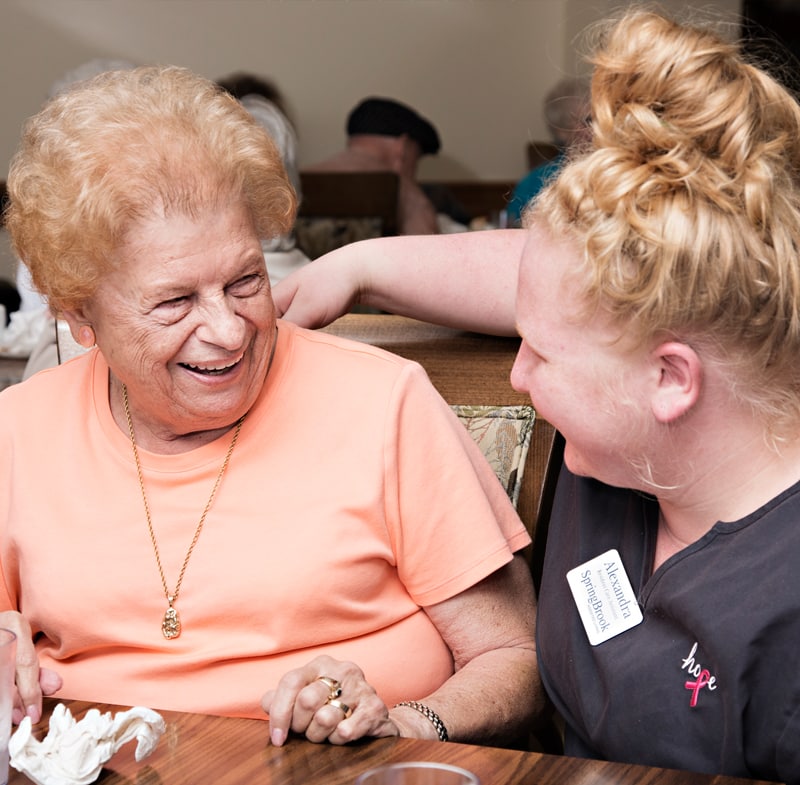 If you are looking for a rewarding career, look no further! Join our SpringBrook team and enjoy flexible scheduling, health, dental, and vision insurance, 401k, HSA/FSA, paid time off (PTO), and discounted YMCA memberships. We conduct monthly in-service meetings to make sure we hear from our staff.
Submit your application online by clicking on the "Online Application" button. You can also print out the application and fill it out by hand and mail it. If we make an offer, you will need to complete the Background Check Form and Reference Check Form. These forms need a written signature, but you can print them out before your interview if desired.
Make a difference in someone's life.
Current Openings Include: